Nina Trulli Resort is immersed in that point of the Apulian countryside that embraces both the territory of the Costa dei Trulli and that of the Valle d'Itria.
We are in Monopoli, a village with deep-rooted maritime traditions that finds its origins in the Middle Bronze Age; later it became a Messapian city, surrounded by mighty walls now incorporated in the sixteenth-century castle. But its fame dates back to the medieval period when in the ancient nautical charts, it was indicated as a major port city, like Bari and Brindisi.
It has seen different dominions: Lombards, Byzantines, Normans,
Spanish and Venetians.
In 1530 it became the personal possession of Emperor Charles V who sold it to a Messina merchant. All citizens paid a tribute to redeem their freedom and regain possession of their city.
Monopoli is also known as the city of a hundred districts. Tortorella, the district of Nina Trulli Resort, is right in one of these. From here it is possible to reach the beaches of Capitolo in just 10 km and, in a few minutes, all the main natural attractions and villages in the area.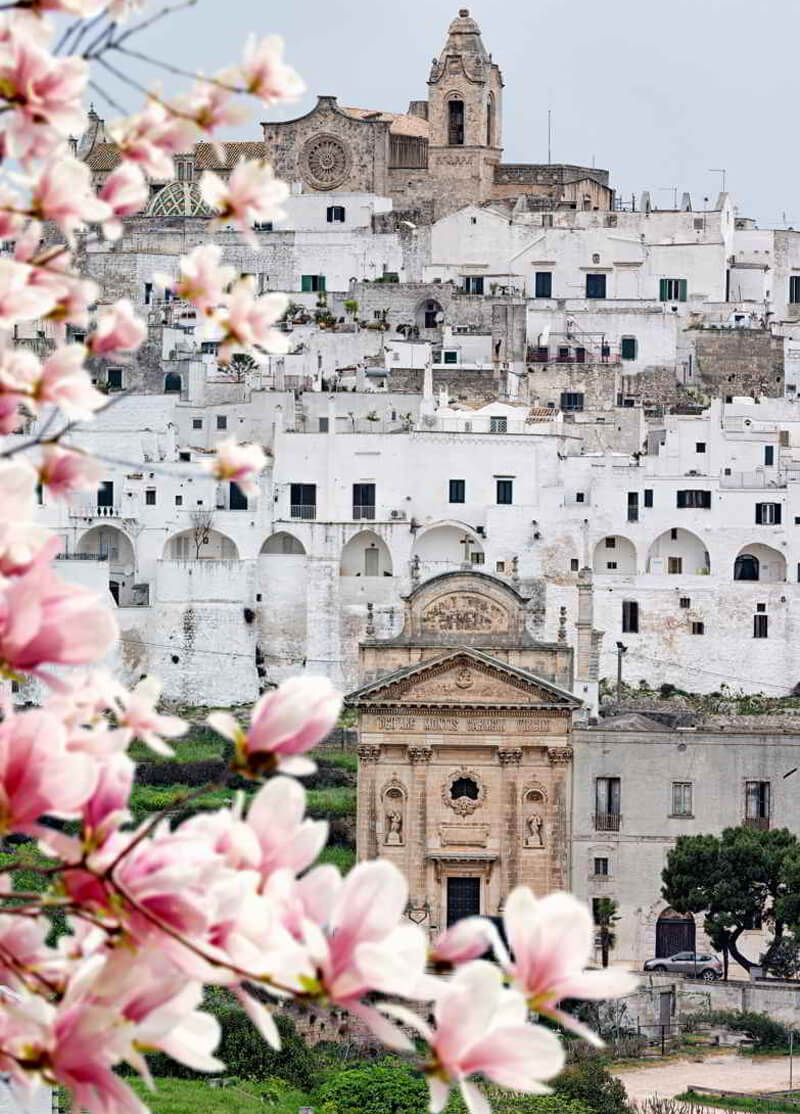 OSTUNI, THE WHITE VILLAGE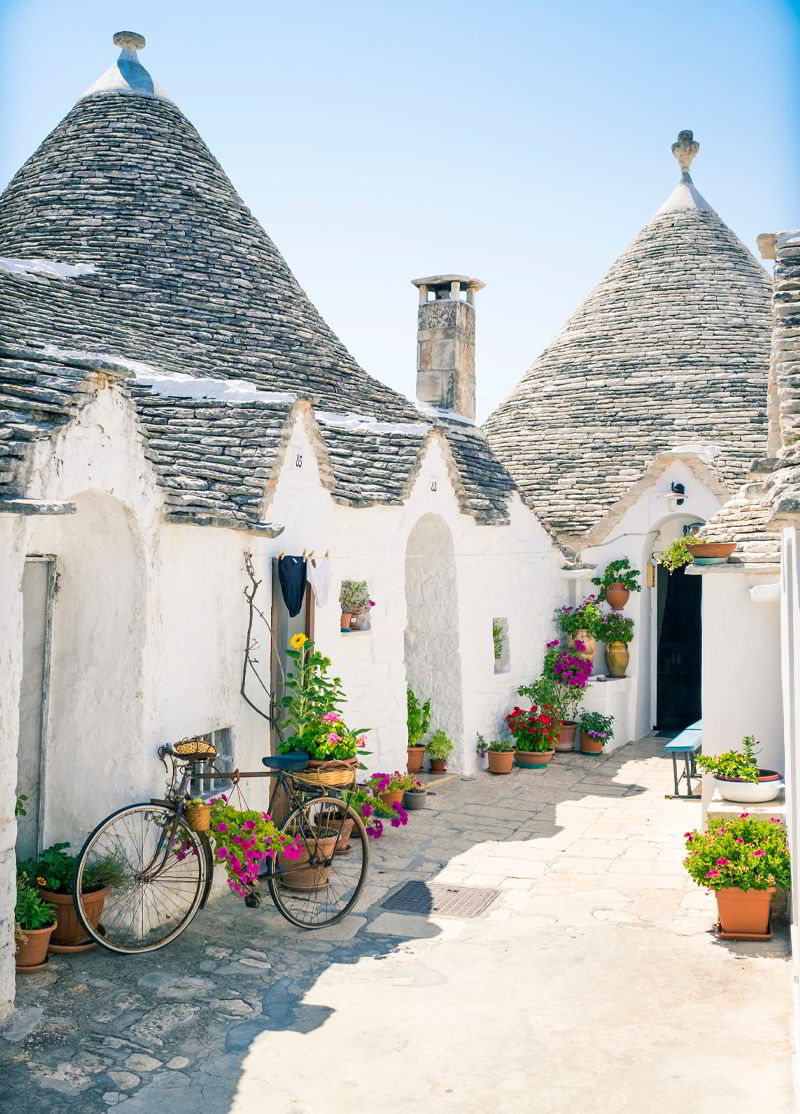 ALBEROBELLO, AN ENCHANTED CITY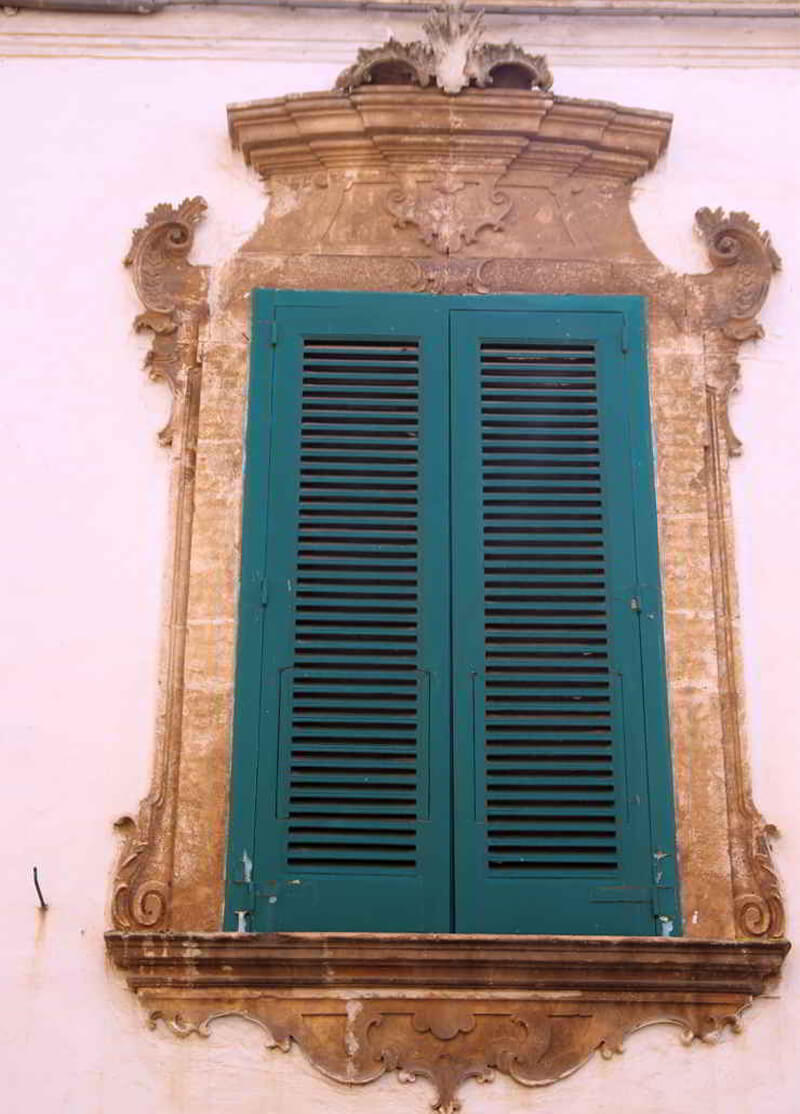 MARTINA FRANCA, THE ELEGANCE OF THE NOBLE PALACES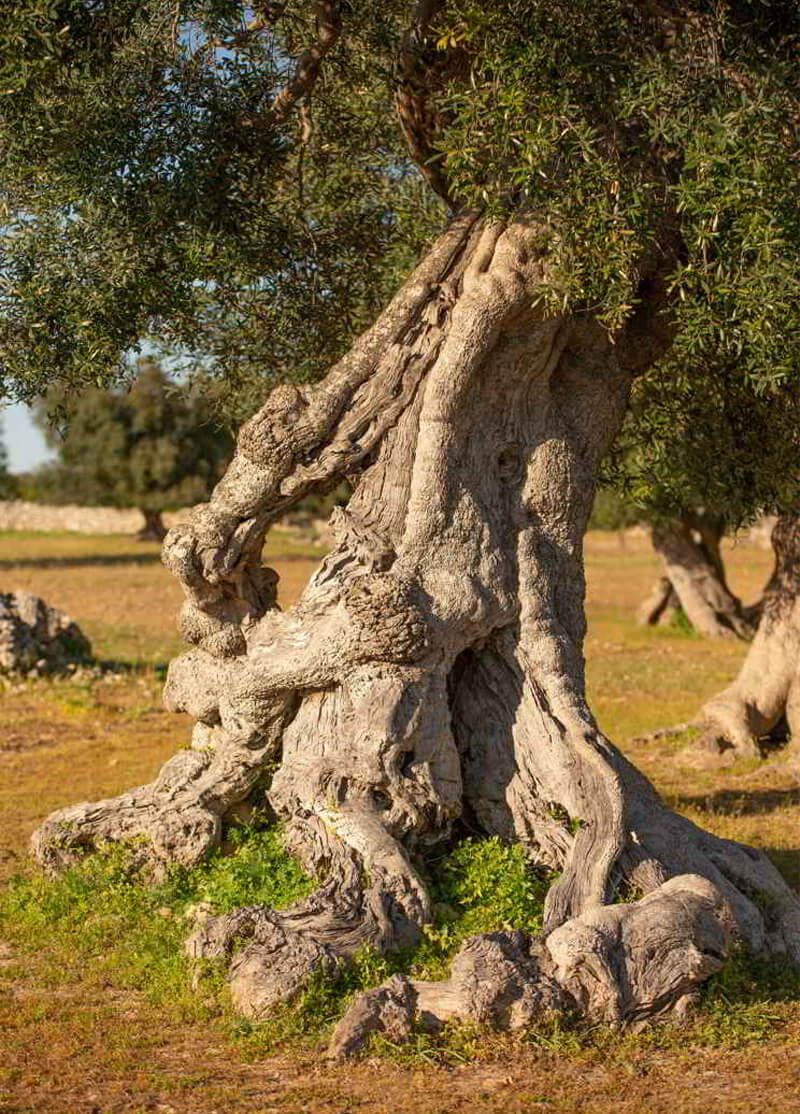 THE OLIVE TREES, THE GREEN GOLD OF PUGLIA
POLIGNANO A MARE, IN THE BLUE PAINTED BLUE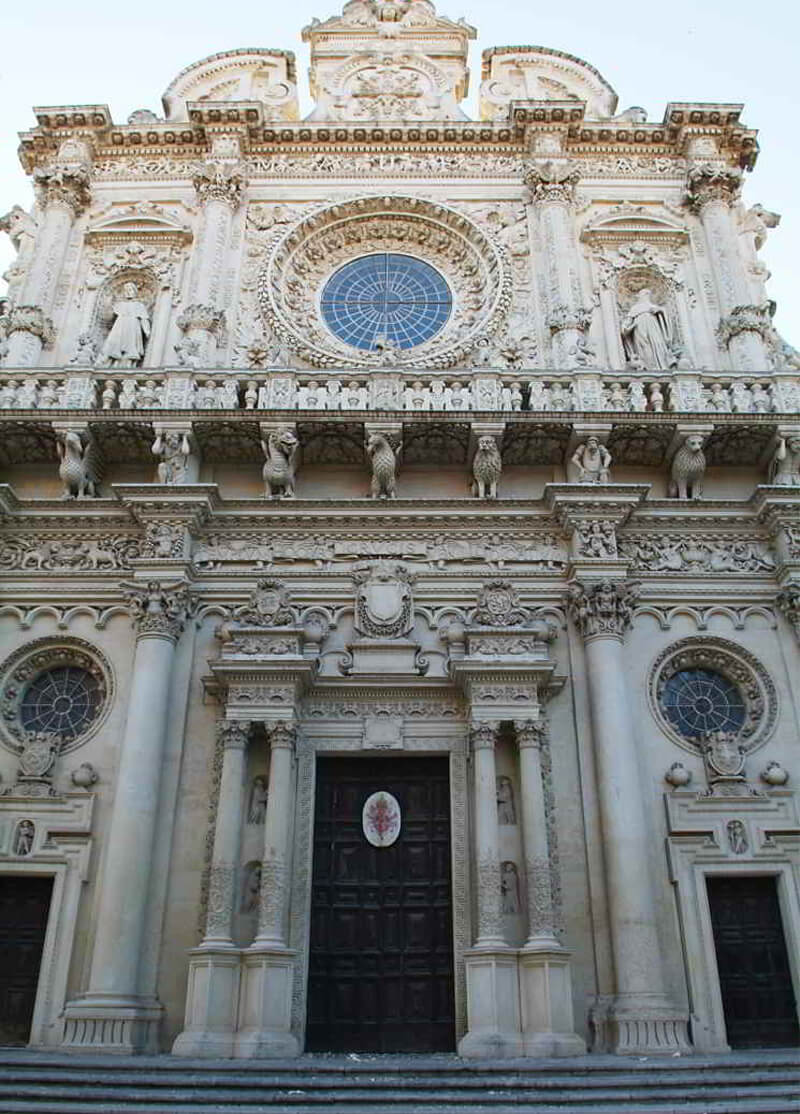 LECCE, THE BAROQUE OF THE SOUTHERN